Improving Maintenance Performance & Reducing Costs with Super Q® Cleaning Process
10 Mar, 2023 | By Refined Technologies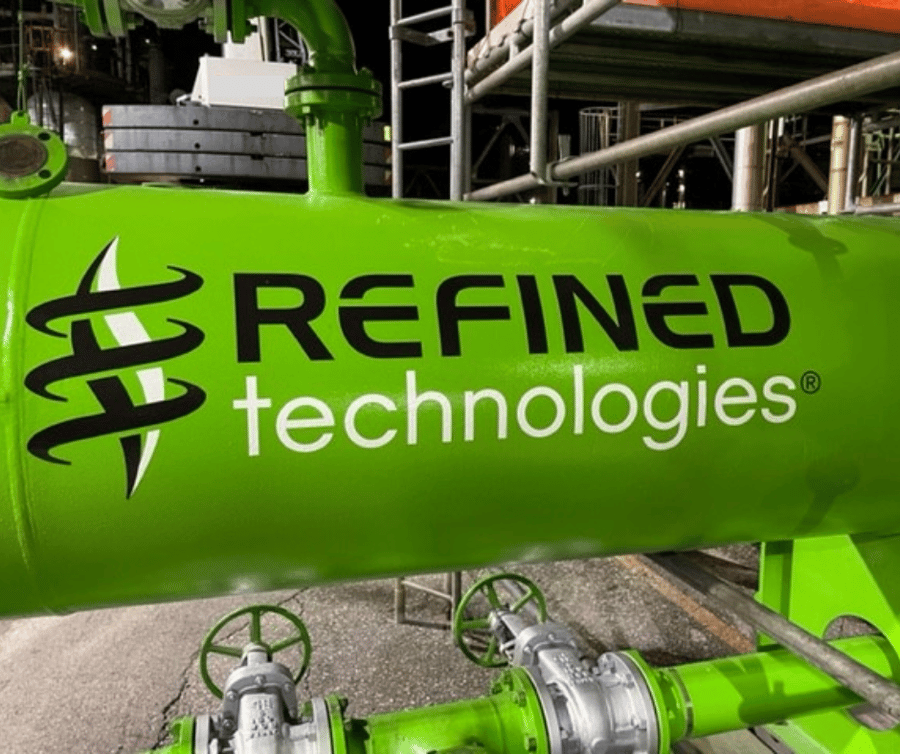 1 min read
The Challenge

A leader in used oil recycling in the Pacific Northwest typically has to plan two outages a year to clean its Wiped Film Evaporators (WFEs) because the blades inside the WFE often foul to a point where product spec and unit throughput are affected. The traditional method of cleaning requires mechanical cleaning of the blades, which shuts the facility down for 4 to 6 days while hydroblasting on the blades (mechanical cleaning) within the WFE is carried out.

The Solution

RTI offered a solution that could improve performance and reduce cost by using its strategic process with patented chemistry Super Q®
RTI completed a steam out and chemical clean of both WFEs using Super Q®.



Since detergents and other water-based cleaners can often emulsify foulants, it's better to use hydrocarbon-based solvents because they lower the viscosity of the fouling material so that it can be easily removed from equipment.



Super Q® is easy to apply, safe for the environment, exhibits excellent metallurgy properties, and will not contaminate refinery products.
The Results

It took RTI just 14 hours from the start of the steam out until the cleaning was complete. During this time, the Super Q® cleaning process contacted hydrocarbons fouling the WFE blades, and the hydrocarbon molecules were dissolved and carried out by steam to a low point drain. Compared to traditional hydroblasting, the Super Q® cleaning process created only a fraction of the amount of effluent normally produced. The mechanical cleaning after the Super Q® cleaning process took only 2 days, saving the operation between 4 to 6 shifts of hydroblasting the WFE blades.
The Challenge Operating with 8 fluid catalytic cracking (FCC) feed nozzles which help converttrue
The Challenge Operating with 8 fluid catalytic cracking (FCC) feed nozzles which help converttrue
READ NOW
Refined Technologies Inc. (RTI) will partner this month with a leading North American energytrue
Refined Technologies Inc. (RTI) will partner this month with a leading North American energytrue
READ NOW
Refined Technologies Inc. (RTI) partnered with a North American energy producer in November 2021 totrue
Refined Technologies Inc. (RTI) partnered with a North American energy producer in November 2021 totrue
READ NOW