RTI Mission Partner Spotlight: Folds of Honor
14 Nov, 2022 | By Refined Technologies
RTI Mission Partner Spotlight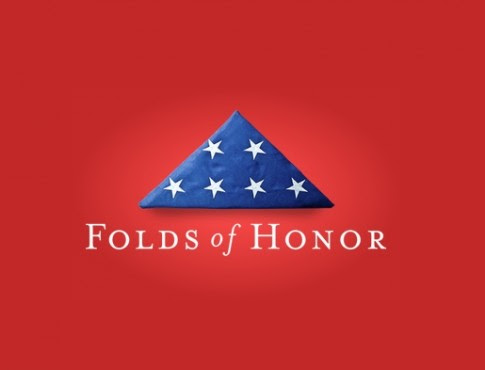 3 min read
Folds of Honor, the nonprofit organization that provides life-changing scholarships to the spouses and children of fallen or disabled U.S. service members, recently expanded its mission of "meeting sacrifice with hope" to America's first responders including police, fire, EMTs, and paramedics.
"The decision to launch our first responder scholarships is in reverence to those who paid the ultimate price on September 11, 2001. The following day was a defining moment in our history, as Americans responded to the tragedy by putting differences aside, rallying together, and standing as one," said Folds of Honor Founder and CEO, Lt. Col. Dan Rooney. "It is our hope that the expanded Folds of Honor mission will inspire unity once again. Without question, it will let first responders and families know that they are not alone."
Refined Technologies, Inc. (RTI) is proud to call Folds of Honor a "mission partner" in its commitment to building stronger communities, locally and globally.
"RTI is dedicated to a culture of caring," explained Heather Broeder, EVP Community. "Our mission partners, such as Folds of Honor, are very important to us and how we operate from a sense of eternal purpose."
Folds of Honor Began with a Fallen Hero's Flight Home
Rooney, an F-16 fighter pilot who is currently stationed at Joint Base San Antonio-Randolph in Texas, was inspired to start Folds of Honor while he was on a flight home from his second tour of duty in Iraq.
"As his flight landed, the pilot announced they carried the remains of Corporal Brock Bucklin on board. Rooney watched through the window as Bucklin's twin brother walked somberly alongside the flag-covered casket to meet his family on the tarmac," says a Folds of Honor release. "Among them was the deceased Corporal's young son. At that moment, Rooney truly understood the meaning of the term "freedom isn't free"."
Since that night, Rooney has committed his life – through Folds of Honor – to provide scholarships to spouses or children of America's fallen and disabled service members. From its inception in 2007, Folds of Honor has awarded:
More than 44,000 educational scholarships totaling nearly $200 million


The scholarship recipients are as diverse as the place they call home. Minority recipients represent 41 percent of all scholarships awarded.


Some 91 percent of donated funds go directly to scholarships with the nonprofit spending approximately 9 percent on administration.
Folds of Honor is expected to award another 9,000 scholarships this school year, helping to defray educational expenses for recipients including tuition and fees, books, instructional supplies and equipment, and room and board.
How Folds of Honor Got Its Symbolic Name
For Folds of Honor, its name is in honor of the folded American flag presented to loved ones at a military funeral.
"If you've ever attended a military funeral, perhaps you noticed that the honor guards pay meticulous attention to folding the U.S. flag that once draped the casket. Guards make crisp, precise folds a total of 13 times to complete the ceremony. Much like every other aspect of our nation's greatest symbol, each of the 13 folds holds a special significance," says the National Flag Foundation.
The 13 folds are a nod to the original 13 colonies with the final triangular shape reminiscent of a tri-cornered hat worn by the Patriots of the American Revolution.
"In the folded flag we see the heavy price of freedom. Yet it's also a symbol of hope, representing the ideals that make this country a beacon of democracy," says Folds of Honor. "We chose this logo because it reflects our mission – to honor the sacrifice of America's heroes while giving hope to the bearers of their legacy."
Folds of Honor Important Dates and FAQs
Those interested in Folds of Honor high education and K-12 scholarships should keep these important dates in mind:
February 1: The scholarship application window opens at 9 a.m. EST


March 31: Scholarship application window closes at 6 p.m. EST


July 15: Scholarship award notifications are emailed


July 20: Scholarship acceptance/check-in opens


August 31: Scholarship acceptance/check-in deadline
Folds of Honor's scholarships can total up to $5,000 per school year with the maximum payment allowable per term being $2,500 ($1,250 for part-time students). If a scholarship is for private school tuition, a check for up to $5,000 can be processed in the fall.
Helping Dependents of American Heroes Pursue Educational Dreams
Folds of Honor says that helping dependents of American heroes pursue their educational dreams is only possible with the generosity of corporations, athletes, entertainers, and everyday citizens.
"Helping the dependents of American heroes pursue their educational dreams is possible only with the generosity of corporations and everyday citizens. If you would like to support our nation's military and first responder families, you can become a Squadron member by joining thousands of committed American patriots who pledge $13 every month," says Folds of Honor. "Like the 13 folds of the American flag presented to the family of a fallen service member or first responder, your $13 monthly pledge does more than allow their dependents to pursue their education. It tells these families they are not forgotten."
At Refined Technologies, Inc. (RTI) we believe eternal purpose fuels excellence, and one of thetrue
At Refined Technologies, Inc. (RTI) we believe eternal purpose fuels excellence, and one of thetrue
READ NOW
The Challenge A leader in used oil recycling in the Pacific Northwest typically has to plan twotrue
The Challenge A leader in used oil recycling in the Pacific Northwest typically has to plan twotrue
READ NOW
RTI is your Ready for Maintenance Partner for fast and predictable shutdowns. The resources neededtrue
RTI is your Ready for Maintenance Partner for fast and predictable shutdowns. The resources neededtrue
READ NOW