RTI Mission Partner Spotlight: CareerSpring
4 Apr, 2023 | By Refined Technologies
RTI Mission Partner Spotlight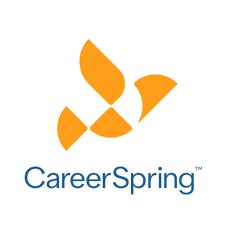 3 min read
Together, Refined Technologies, Inc. (RTI) with "mission partner" CareerSpring is helping unlock the God-given potential of first-generation and/or low-income (FGLI) college students by building career access.
"We envision a future where every FGLI student in the United States acquires meaningful, high-quality employment that maximizes their God-given potential, provides the dignity of work, and enriches the labor market," reads the CareerSpring mission and vision statement. "But we know access is key. This is why we're all about creating a Platform that makes access possible. Together with our Network, we can realize our mission to unlock the employment potential of FGLI students by providing career information, social capital, and job placement services."
Refined Technologies, Inc. (RTI) is proud to be an Inspire-level employer-sponsor of the Houston-based non-profit.
Houston-Based CareerSpring Blasted Off in 2020
Founded in Texas in May 2020, CareerSpring initially launched in Chicago, New York, and its home base in Houston.
Since then, the national organization has expanded to Atlanta, Boston, Dallas, Detroit, and San Francisco with almost 200 partners, 10,000 users, and 1,000 consultants on the CareerSpring Platform.
"With our early success, it's also exciting to think about what's possible. In 2023, we intend to double our users, consultations, and placements," wrote founder Paul Posoli in the 2022 Annual Report.
Posoli started CareerSpring after spending 20 years as a leader in the energy industry.
"I was blessed with the opportunity to become the president of a high school for students of limited economic resources in Houston, Texas. That experience fundamentally changed the way I view the world," explained Posoli. "It deepened my appreciation for the delicate relationship between human potential and life circumstances and opened my eyes to the challenges and opportunities we face as a society."
Fighting Growing Education and Income Inequality in the U.S.
At the core of Posoli's creation of CareerSpring is his belief in the "dignity of work and that labor is part of God's plan for our lives."
He said that growing education and income inequality in the United States makes it more challenging for the low-income population to find a living wage job.
"Fortunately, we have millions of Americans who are rising above their socioeconomic challenges and are often the first in their family to attend college," says Posoli. "These first-generation students bring grit, determination, and a set of life experiences that would add significant value to our labor market, but they often lack the social capital and information necessary to find meaningful employment"
CareerSpring says that millions of first-generation graduates are under-employed despite their education and shining potential. At the same time, the current labor market requires employers to find ways to attract high-quality candidates with diverse backgrounds.
CareerSpring Makes Connections that Can Launch Careers
CareerSpring sees an incredible opportunity to facilitate the movement of underemployed Americans into jobs that maximize their potential while providing the dignity of meaningful work.
"To seize this opportunity, we have developed an efficient and scalable model to connect hundreds of thousands of young Americans with information and social capital that facilitates their career readiness and unlocks their employment potential," says Posoli. "Our model also assists employers to reach their goals for diverse talent recruitment within a dynamic labor market. When we look forward, we see an America that optimizes the God-given potential of every first-generation student."
CareerSpring says to keep these statistics in mind:
5 million+ or 30 percent of the approximately 17 million undergraduate students in the U.S. are first-generation.

54 percent of first-generation college students come from families making less than $45,000 annually.

70 percent of all jobs are not published publicly on job sites, and 80 percent of them are filled through personal or professional connections.

Only 25 percent of low-income, first-generation college students get quality jobs or attend graduate school.
How CareerSpring Unlocks the Potential of FGLI Students
The CareerSpring model is straightforward, strategic, and successful with a network of individuals and organizations committed to helping FGLI students launch meaningful careers.
The three main functions of the CareerSpring Network are:
Inform: The Career Video Library enables FGLI students to explore career options, develop well-informed aspirations, and learn fundamental tips for college-to-career transition.

Advise: The Career Advisor Forum connects FGLI students to real-world professionals for personalized career advice and the opportunity to develop social capital within a credible network.

Placement: The Job Placement Services bridge employers searching for diverse talent with FGLI students and graduates searching for high-quality employment.
Employers, educators, and volunteers, along with students, play a crucial role in CareerSpring's success:
Students: Your potential is great. So let the CareerSpring Network provide you with information, advice, connections, and job placement services to launch a meaningful career.

Employers: Your company can gain incredible human resources through our FGLI student and graduate talent pool, as well as rewarding volunteer opportunities for current employees.

Educators: Pair your career education and support services with CareerSpring, to expand the resources you offer and empower your students to maximize their potential.

Volunteers: Your career experience and wisdom are an asset. Whether sharing your professional story in a video or providing real-time advice, our mission benefits from your involvement.
"There's a place for everyone to make career access a reality. Just as each student's unique experience is key to unlocking their potential, educator guidance, employer participation, and volunteer support are critical pieces of the career access puzzle," says CareerSpring.
Learn more about joining the CareerSpring Network.
At Refined Technologies, Inc. (RTI) we believe eternal purpose fuels excellence, and one of thetrue
At Refined Technologies, Inc. (RTI) we believe eternal purpose fuels excellence, and one of thetrue
READ NOW
Folds of Honor, the nonprofit organization that provides life-changing scholarships to the spousestrue
Folds of Honor, the nonprofit organization that provides life-changing scholarships to the spousestrue
READ NOW
Refined Technologies (RTI) helps transform lives alongside mission partner World Vision, supportingtrue
Refined Technologies (RTI) helps transform lives alongside mission partner World Vision, supportingtrue
READ NOW