RTI Mission Partner Spotlight: World Vision
18 Apr, 2023 | By Refined Technologies
RTI Mission Partner Spotlight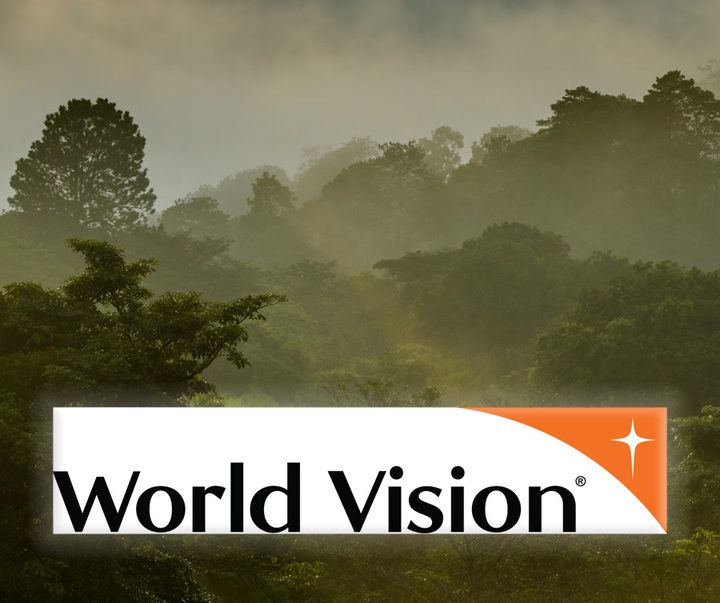 2 min read
Refined Technologies (RTI) helps transform lives alongside mission partner World Vision, supporting projects to bring clean water to communities in Honduras.
"We are grateful for World Vision's work to bring clean water to the most vulnerable children around the globe," said Heather Broeder, RTI's EVP of Community. "We have a longstanding partnership with World Vision, which includes child sponsorships, WASH (water, sanitation, and hygiene), and disaster relief."
RTI pays 75 percent of sponsorships for employees (called Artisans in RTI terminology) who support a child through World Vision, and currently 175+ Artisans are sponsoring 400+ children.
RTI and World Vision: Bringing Clean Water to Honduras
RTI gives $1 million annually towards World Vision's clean water work in rural Honduras, with more funds allocated for disaster relief around the globe.
"Every child, every parent, every grandparent deserves clean water, and we have had the privilege of partnering with World Vision to bring clean water to over 250,000 people in Honduras," Broeder said.
On one such project, the El Rodeo water system and pipeline, World Vision and RTI teamed up to provide clean water to 1,575 people after community volunteers worked 12 hours a day, six days a week for nine months to dig the distribution pipeline.
"We truly believe at RTI that eternal purpose fuels excellence," Broeder said. "We are five years into a partnership that includes regular trips to communities in Honduras so that Artisans can see first-hand what their daily work is accomplishing. Over 50 Artisans have traveled from Canada, California, Tulsa, Baton Rouge, Beaumont, and more US cities to understand what life is like without access to clean water. There is no better way to learn about World Vision's transformational work than seeing the work on the ground."
"Our partnership with RTI is a powerful example of the impact the private sector can bring to ending the global water crisis and the suffering of the world's most vulnerable children. RTI's engagement with World Vision has enabled us to scale up our programs effectively and cast a bold vision to bring clean water to over 650,000 people in Honduras by 2027. This God-sized goal is only possible with the passion and commitment of RTI and our shared vision to honor God always with excellence," Amy Thompson, Regional Director, World Vision said.
World Vision: A Global Christian Humanitarian Organization
World Vision is a Christian humanitarian organization dedicated to working with children, families, and their communities worldwide to reach their full potential by tackling the causes of poverty and injustice.
World Vision has over 70 years of experience working with communities, faith leaders, donors, partners, and governments to create opportunities for better futures for vulnerable children. Their decades of experience have taught them that the most effective way to transform lives is through a holistic approach, providing long-term solutions to overcome the barriers of poverty and injustice. World Vision's goal is to empower families to lift themselves out of poverty and ensure vulnerable children are cared for, protected, educated, and feel the love of God and their neighbors. Through World Vision's work:
Every 60 seconds … a family gets water … a hungry child is fed … a family receives the tools to overcome poverty.


World Vision is reaching one new person with clean water every 10 seconds and reaches three more schools every day with clean water.



Over the last 10 years, 89% of the severely malnourished children we treated made a full recovery.
One of the hallmarks of World Vision is how it values people, giving priority to people before money, structure, systems, and other institutional machinery.
World Vision works to make "every single penny count" and "maximize your impact". Every dollar donated results in more than a dollar's worth of help for kids and families. In 2022, they spent 11 percent on overhead (7 percent for fundraising and 4 percent for management) with 89 percent of World Vision's total operating expense used for programs that benefit children, families, and communities in need.
Learn more about World Vision and provide your time, resources, and talents to help children and families around the world. If you have questions about how your business can engage with World Vision, start the conversation by emailing missions@r-t-i.com
Together, Refined Technologies, Inc. (RTI) with "mission partner" CareerSpring is helping unlocktrue
Together, Refined Technologies, Inc. (RTI) with "mission partner" CareerSpring is helping unlocktrue
READ NOW
At Refined Technologies we believe that all work matters – it motivates us individually andtrue
At Refined Technologies we believe that all work matters – it motivates us individually andtrue
READ NOW
At Refined Technologies, Inc. (RTI) we believe eternal purpose fuels excellence, and one of thetrue
At Refined Technologies, Inc. (RTI) we believe eternal purpose fuels excellence, and one of thetrue
READ NOW